You might have noticed it's a bit quiet over here again. I've been very distracted by multiple things. First of all, r3boot and I are planning our holiday. Since he cannot drive at the moment due to his epileptic attack in May, visiting Berlin was out of the question. It's a seven hour drive and I simply aren't used to that so it didn't sound as a great idea. I've never driven longer than one hour and occasionally notice I start lacking concentration at the end of that hour. Imagine driving on a German highway like that! But… we still wanted to go some place. Suddenly Kassel (also Germany) came into the picture. And what a picture that is! It's the home town of Brothers Grimm, a medieval city (which unfortunately was bombed heavily during the war) with lots of castles, green parks and art. It still a long drive for me, but three to four hours sounds reasonable to try.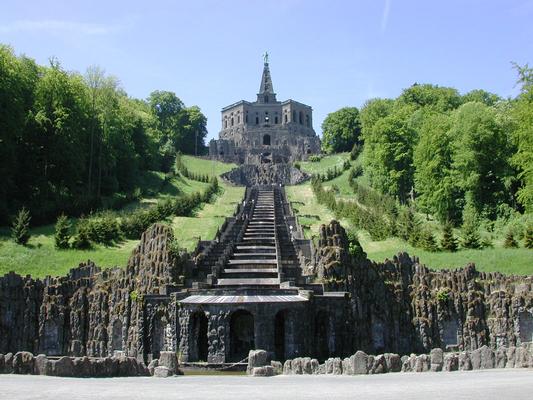 I'm having a bit of "trouble" keeping up with the Typosphere lately. There seems to be a lot going on and most of the blog post take some time reading. I've lined them all up in my browser, waiting for some time to go through all of them. You probably will get comments of me on posts from a week ago, while you have already written three other posts which I haven't commented on yet. Now you know why. ;-) Oh, and if you don't get any comments, don't worry! I do intend to read all of them, but on some blogspots (Rob's, Piotr's, Robert's, Richard's…) I cannot comment anymore since Myopenid got cancelled. Even if you still have it as an option, it won't be able to acknowledge that I'm me, because the service itself doesn't exist anymore. Sad but true. Just let this WordPress insurgency go further and you'll get my comments again soon enough!
Another backlog I'm working through is my housekeeping. After helping out my sister for the last two months, I haven't had time to do some of the big things around my own house. Now I'm finally catching up! Not very interesting news, but still very time consuming.